Schools, Universities, Fitness & Training Centers.
In recent years, serious skin infections have become a major issue in secondary school athletics – particularly in wrestling. Injury surveillance data supplied by both the National Federation of State High School Associations and the NCAA indicates that skin infection is typically the second or third most reported injury in wrestling.
Skin infections have a variety of causes,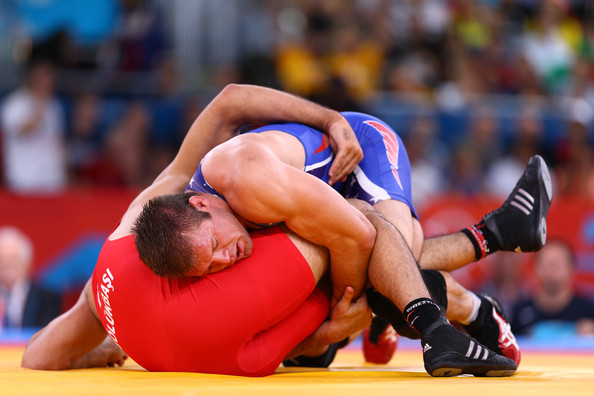 including bacteria, viruses, and fungi. Most of these infections spread through skin-to-skin contact, poor hygiene, shared equipment or towels. Common infections include ringworm (Tinea fungus), impetigo (bacterial infection), herpes (virus) and pink eye (conjunctivitis) impetigo, folliculitis, furunculosis, pitted keratolysis, Staph, MRSA and otitis externa.
Implementing good hygienic practices such as proper hand washing techniques, cleaning and disinfecting of all environmental and equipment surfaces, education and wound management is the most effective way to interrupt and reduce the spread of skin diseases commonly encountered in wrestling.
The AQUAOX™ Infection Control System (ICS) is a comprehensive system approach for implementing more effective, time efficient, healthier and environmentally friendlier cleaning and disinfecting strategies without adding unwanted substances to the environment or otherwise causing harm to the athletes, staff, equipment and facilities.
Environmental surfaces are efficiently and effectively cleaned and disinfected with EPA registered, non-toxic, biodegradable, fast-acting, and safe-to-use solutions. These solutions are applied using hospital tested protocols and state-of-the-art applicators to reduce labor and human error.
Hard Surface Cleaning & Disinfecting

Powerful, non-toxic, ready-to-use, EPA registered electro-chemical activation disinfecting solutions.
High performance hospital grade microfiber products for unique cleaning and 99.99% bacterial removal from hard surfaces.
Proprietary designed air-assisted electrostatic sprayers quickly and efficiently disinfect large areas, difficult to reach spaces and high-traffic areas.
Standardized processes to ensure that high-touch surfaces are consistently cleaned and disinfected.
Comprehensive user training course on implementing our easy-to-use, economical and highly effective alternative cleaning and disinfecting system.
Monitoring ICS program compliance and evaluation.
Benefits

Effective infection control and prevention with no adverse effects on human health and the environment.
Reduction in labor and chemical costs.
No dilution and mixing of chemicals.
Improved operational efficiency.
Complements existing work flow.
Greater comprehensive area coverage in less time than competitive systems and devices.
300% greater spray penetration and coverage on all surfaces.
Hospital grade, split-fiber, microfiber products for reduced cross-contamination, labor and chemical cost.
Leaves no residue.
For more information contact Bo Batchelder…
BatchelderBo@gmail.com
919-414-6033

Product Descriptions

NWCA LTO Promo

NWCA LTO Order Form

Price & Order Form